Special Programs


Pre-Veterans Day Program - 2002


Veterans Day Program - 2003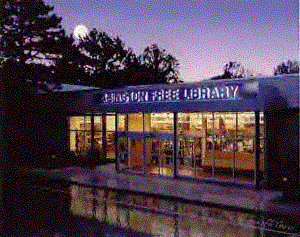 Special "Pre-Veterans Day" Program
Come out to meet and speak with WWII Lecture Series Veterans
See the Presentation of the "Senatorial Citation" at 5:00 p.m.
Special ORAL HISTORY Demonstration and Instructions
Tuesday, Oct 29th, 2002, 2:30PM-8:30 PM

This Special program will be unlike the regular lectures in that multiple activities will be occurring simultaneously throughout the period, and attendees will be able to observe and/or participate as they choose. There will be NO reservations, but visitors may enter and leave as they choose ~ unless, of course, there are too many for the space available.

From 2:30 until 4:30 p.m., Mr. Aaron Elson will tell about his recording the stories of WWII Veterans, which has resulted in his publishing four books of Oral History, and his creating and operating three WWII web sites. He will be able to use the Internet to "Show and Tell" his story. There will be limited space for direct viewing, but his message will be available on a TV monitor as well. Check out one of his web sites at http://www.tankbooks.com. At the same time, Mr. Brandon Traister will be observed by video camera while interviewing individual WWII veterans in a closed area. Brandon, age 19, has personally interviewed over 300 veterans since December 7, 2000.

Meanwhile, in the main area there will be tables with individual veterans available to "show-and-tell" their material that has been written or collected together to document their stories. Also, it is planned that there will be "students" of any age available to meet with veterans and to hear and record the veteran's story.

In the 4:30 to 6:30 p.m. time slot, State Senator Allison Schwartz (4th District) will present a Senatorial Citation for the work of the Abington Library Volunteers that have caused the lecture series to grow and develop over the past five years. She will personally speak with many of the speakers and other volunteer helpers. During this period, many of the display tables will remain for individual viewing as well.

The 6:30 to 8:30 time slot will be a repeat of the 2:30 to 4:30 afternoon program, with Mr. Aaron Elson and Mr. Brandon Traister performing in the closed areas and with the veterans and the "students" showing, discussing and recording oral histories.

This is a unique opportunity for children and grandchildren of WWII veterans to personally meet and speak with many WWII veterans, each with a special, personal recollection of a major historic event of the twentieth century.

The regular monthly lectures, which have been conducted at the Abington Free Library for over five years, are held on the third Tuesday each month. Lectures are held at 3:00 p.m. and 7:00 p.m. with seating limited to 100 people. Call 215-885-5180 ext. 15 for reservations or visit the website at http://abg.mclinc.org/WWIILS.htm.

Participants in this special "Pre-Veterans Day" Program
Lecture 3 - Dec. 1997: U.S. Navy Operations in Brazil Howard Frey
Lecture 7 - April 1998: B-17 Gunner shot down/POW Don Lewis
Lecture 10 - July 1998: From Brooklyn to Tokyo by Ship Al Pincus
Lecture 13 - Oct. 1998: A Kamikaze Decoy Ship George Hinckley
Lecture 15 - Dec. 1998: A Tin Can Sailor - 3 Landings in 1 Yr Jack Boutcher
Lecture 17 - Feb. 16, 1999: 35th Infantry Div. & German POW Craig Schoeller
Lecture 38 - Dec. 19, 2000: The Ardennes Remembered Craig Schoeller
Lecture 21 - June 15,1999: 184th AAA Bn. in England and Europe George Abele
Lecture 21 - June 15,1999: Living through the London Blitz Lilian Abele
Lecture 22 - July 20,1999: 1st Marine Battalion in Iceland - 1941 Mike Stefanowitz
Lecture 25 - Oct. 19, 1999: 1st Marine Division in Guadalcanal - 1942 Mike Stefanowitz
Lecture 23 - Aug. 17, '99: The WAVES (Lady sailors) in WWII Shelia Martin
Lecture 26 - Dec. 21, '99: Pathfinder/Paratrooper in Europe Jack Agnew
Lecture 28 - Feb. 15, 2000: The China-Burma-India Theater Warren Kimmel
Lecture 35 - Sept. 19, 2000: The Italian Front ~ From the Other Side Tony Nemec
Lecture 36 - Oct. 17, 2000: Life on the Light Cruiser Santa Fe (CL-30) Herb Krombach
Lecture 37 - Nov. 21, 2000: The Day I Was Shot in the Philippines Carl Bove'
Lecture 42 - April 17, 2001: Fear and Fun in German POW Camps Win Goldman
Lecture 44 - June 19, 2001: Seasoning of an 18 Year Old Soldier Bob Kauffman
Lecture 44 - June 19, 2001: From Normandy to the Battle of the Bulge Bob Kauffman
Lecture 45 - July 17, 2001: Glider Operations in Europe Milton Dank
Lecture 47 - Sept. 18, 2001: 90th Bomb Group, Fifth Air Force Gene Girer
Lecture 49 - Nov. 20, 2001: Unsung Hero - Panzer Stopper David Pergrin
Lecture 50 - Jan. 15, 2002: The Third Infantry Division in WWII Frank Meszaros
Lecture 59 - Oct. 15, 2002: Glider Field Artillery in Europe Tom Morrison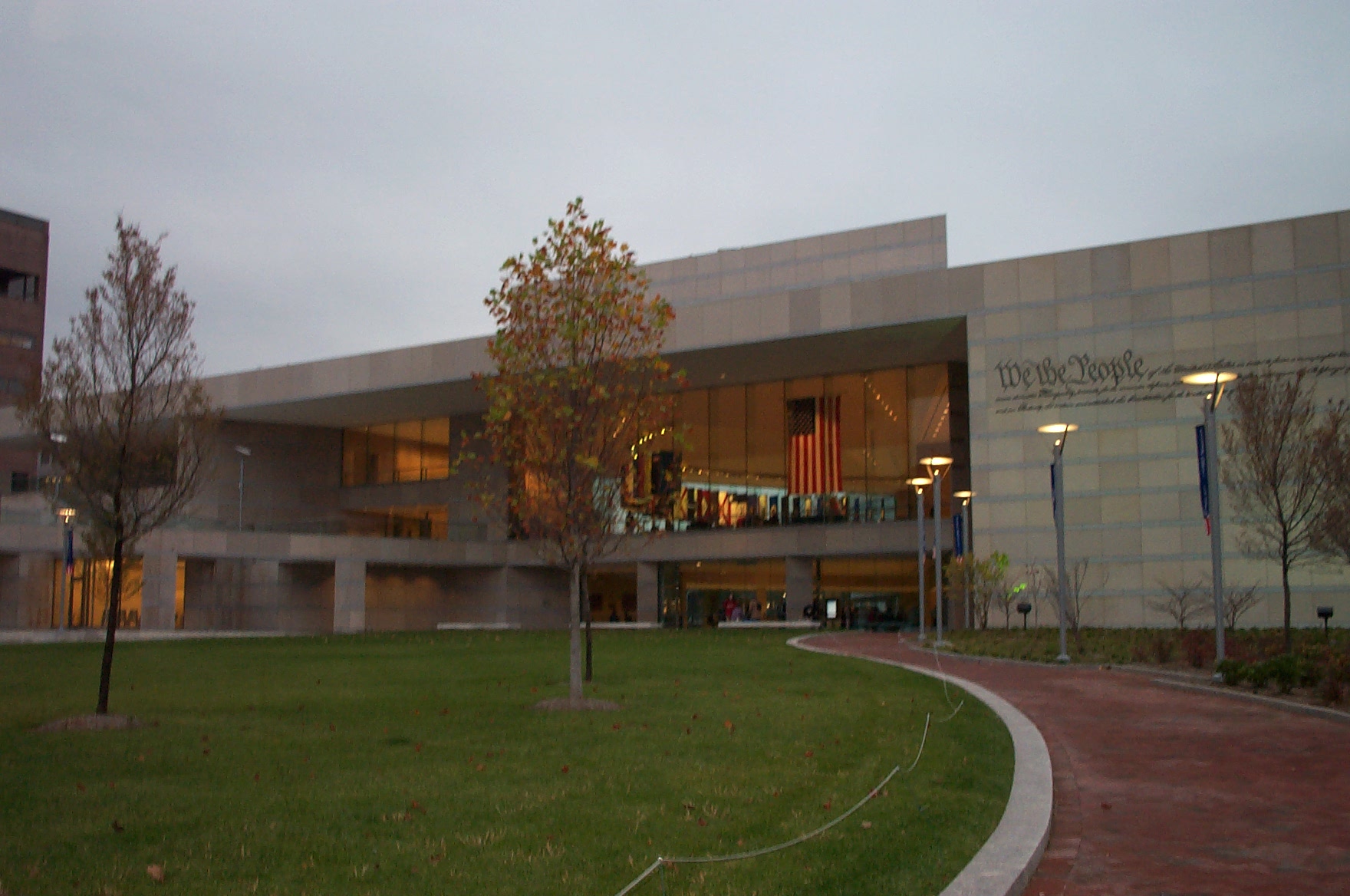 Special "Veterans Day" Program
Come out to meet and speak with WWII Lecture Series Veterans
Tuesday, Nov 11th, 2003, 9:30AM-5:00 PM

There will be five thirty-minute lecture programs scheduled at 10:30 AM, 11:30 AM, 1:30 PM, 2:30 PM and 3:30 PM. During these lectures, one of our veteran speakers will briefly tell his or her story, followed by some concluding remarks by someone from the Constitution Center. Tentatively,
the following are expected to speak:

Tony Zanzinger (10:30 AM
He was a Staff Sgt. with the 501st Parachute Regiment of the 101st Airborne
Division. He parachuted into Normandy prior to the invasion on June 6th,
1944, achieving all planned objectives. After returning to England six
weeks later, he trained for operation Marker Garden which involved jumping
25 miles behind the German lines in Holland. Originally planned for 72
hours, the operation actually lasted 72 days. Returning to France for the
rebuilding of the unit, they were suddenly called up within three weeks for
emergency defense of Bastogne. Fighting at Bastogne for six weeks, they
were ultimately surrounded by the enemy. When asked to surrender after
being surrounded for five days, the famous response by General McAuliffe to
the surrender ultimatum was "Nuts". The final combat operation for the
101st Airborne Division was the capture of Hitler's retreat home at
Berchtesgaden.

Donald Lewis (11:30 AM)
After aircraft Armament School and Aerial Gunnery School, he was trained as
a Ball Turret Gunner on a B-17 Bomber. Shipped to a North African base
from which 14 bombing missions were flown over southern Europe, he was shot
down on a mission to bomb a Messerschmitt plant in Augsburg, Germany.
Captured by local militia in the south Tyroltean Alps, he was turned over to
the German military in Merano, Italy. After 2 1/2 months in a German
military hospital, he was transported by boxcar for 72 hours to Stalagluft
VI in East Prussia. Forced westward by the Russian advances, he had an
adventurous tour of Northern Germany by ship, by rail and on foot. After 16
1/2 months as a POW of Germany, he was finally liberated near Lubeck,
Germany by the British Army.

Sheila Martin (1:30 PM)
She enlisted in the Navy Waves in 1944. World War II was the first time
that women were recruited for the US military services. Over 400,000 women
volunteered for all branches of the service. She was stationed at Hunter
College in the Bronx for Boot Camp, followed by Aerology School in
Lakewood, NJ for three months, after she was made aerographer's mate. she
served in Washington DC, where she was assigned to a top secret project
attempting to break the Japanese weather code. Shortly thereafter, WWII
ended and she was assigned to NAS Jacksonville Florida where she served
until April 46 when she was separated from the service. She serves as a
volunteer docent at the women's memorial in Arlington, VA and helped found
the Bux-Mont Women's Veterans Association. She is also a member of Keystone
WAVES, a branch of WAVES national.

Mike Stefanowicz (2:30 PM)
He was a member of the 1st Marine Brigade, consisting of 4,000 U.S. Marines,
which was sent to reinforce the 49th British Division in Iceland in June
1941. This was six months before the United States entered WWII officially.
The British took over Iceland to prevent a Germans from establishing a
submarine base in the North Atlantic. This was a covert operation
consisting of American Marines operating in the European war zone. They
returned to the US nine months later, in time to ship out to the South
Pacific for the Guadalcanal offensive. Following Guadalcanal, he was
involved in landings at Tulagi, Emirau, and Guam . Wounded at Guam, he
returned to the US after his release from the hospital on Guam.

Craig Schoeller (3:30 PM)
He was an infantry replacement and arrived in Europe at the time of the
Ardennes offensive in December, 1944. He joined the 35th Infantry Division
of the Third Army (General George Patton) which attacked the southern flank
of the Bulge He was wounded 12 miles south of Bastogne. After spending a
month in the hospital in France, he then returned to his outfit which was
then with the 9th Army located on the German-Dutch border. The division
crossed the Roer River, broke through the Siegfried Line and liberated towns
in Holland. After driving into Germany and capturing the city of Kamp, he
was captured by the Germans near the Rhine River. He spent two months in a
German prison camp until liberated by the British 7th Armored Division.

In addition to the above veterans, the following may participate as needed in the main reception area:
Mr. John J. Agnew U.S. Army 101st Airborne
Mr. Carl Bove' U.S. Army 11th Airborne Division
Mr. George Stiftinger U.S. Army Aircorp, 8th Airforce
Mr. Donald Lee U.S. Navy Seabees


Pictures taken on Veterans Day 2003 at the National Constitution Center in Philadelphia, Pennsylvania...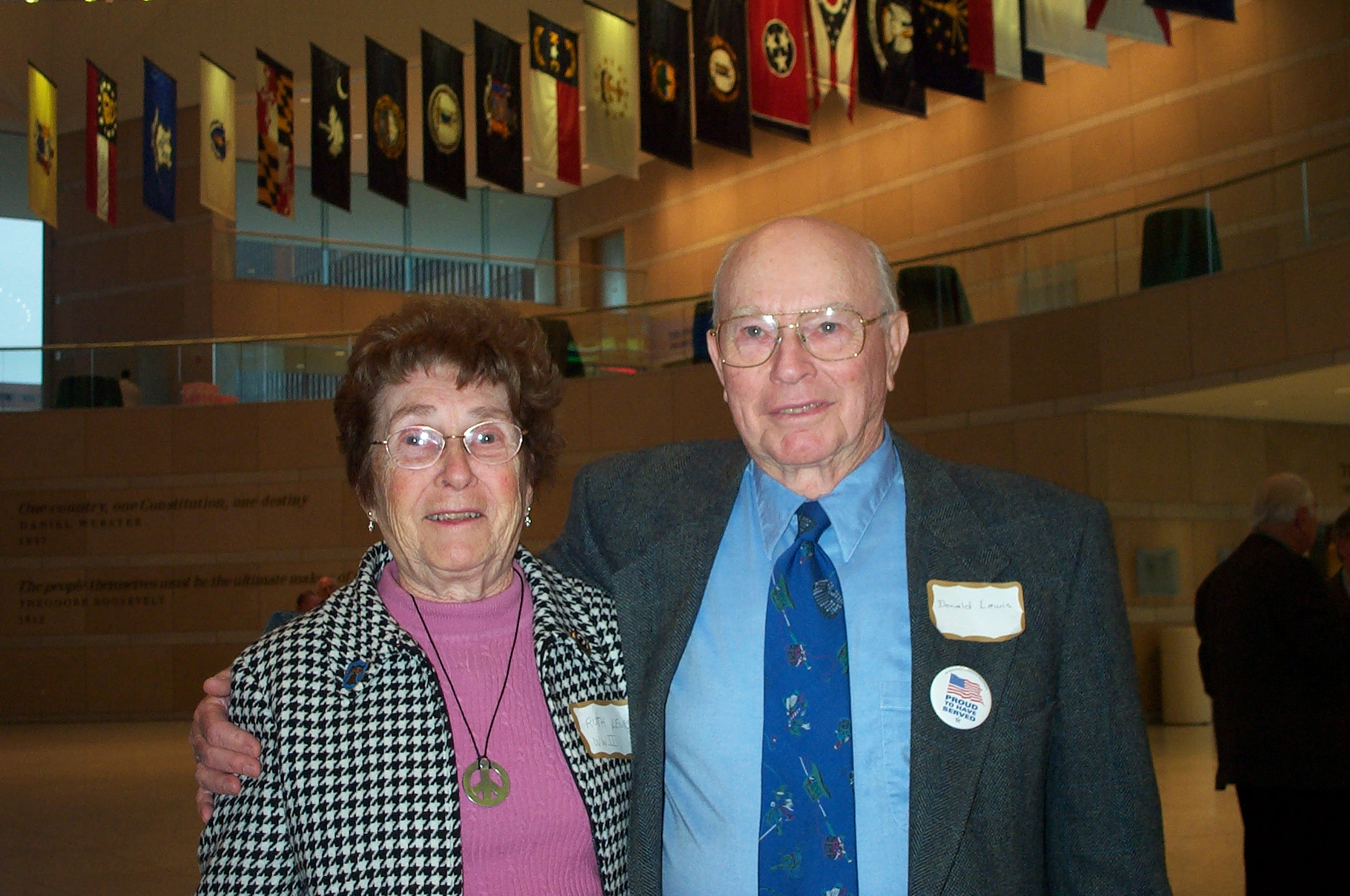 Donald Lewis with his wife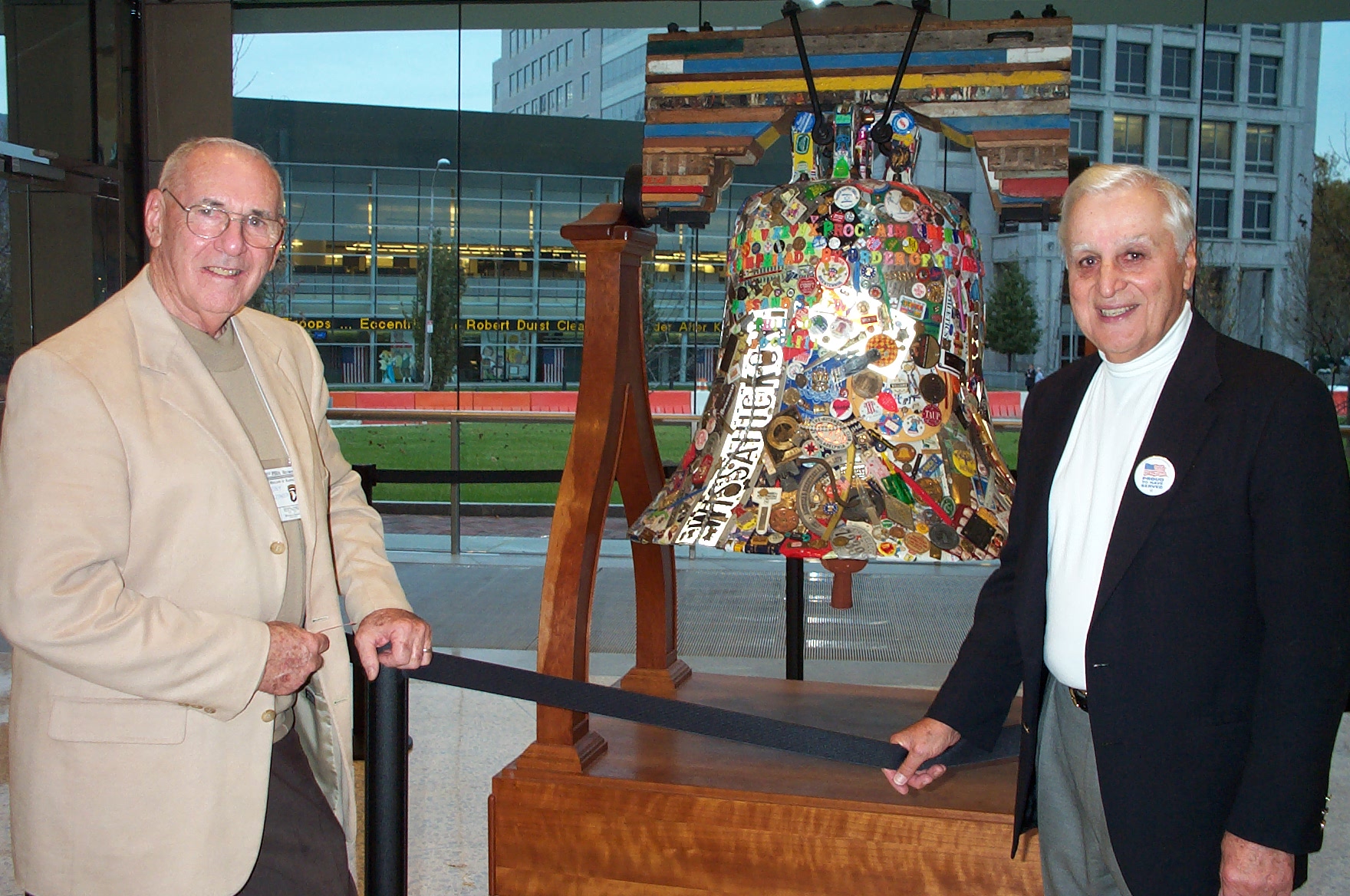 Tony Zanzinger and Craig Schoeller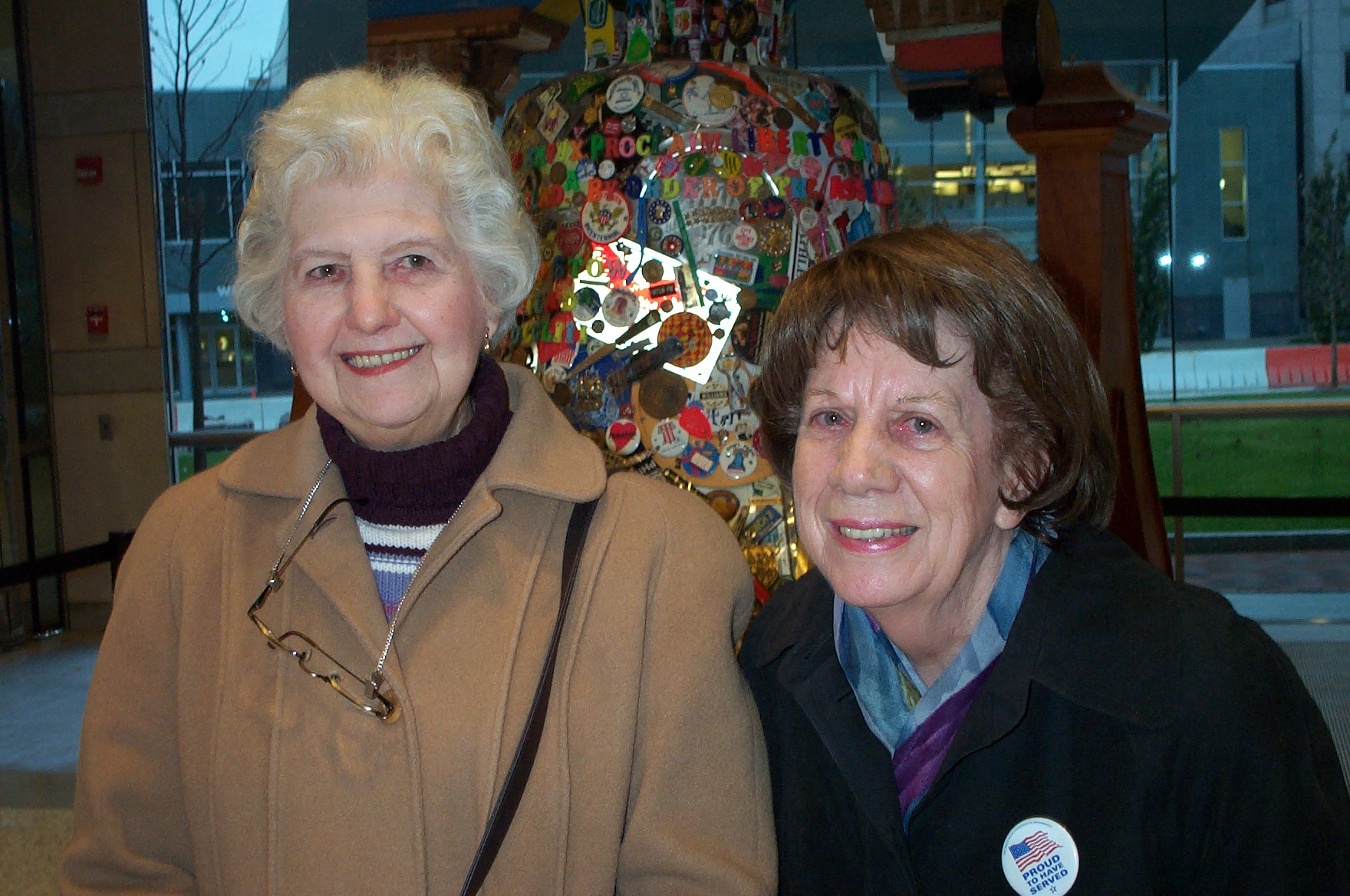 Charlotte Goerlich and Sheila Martin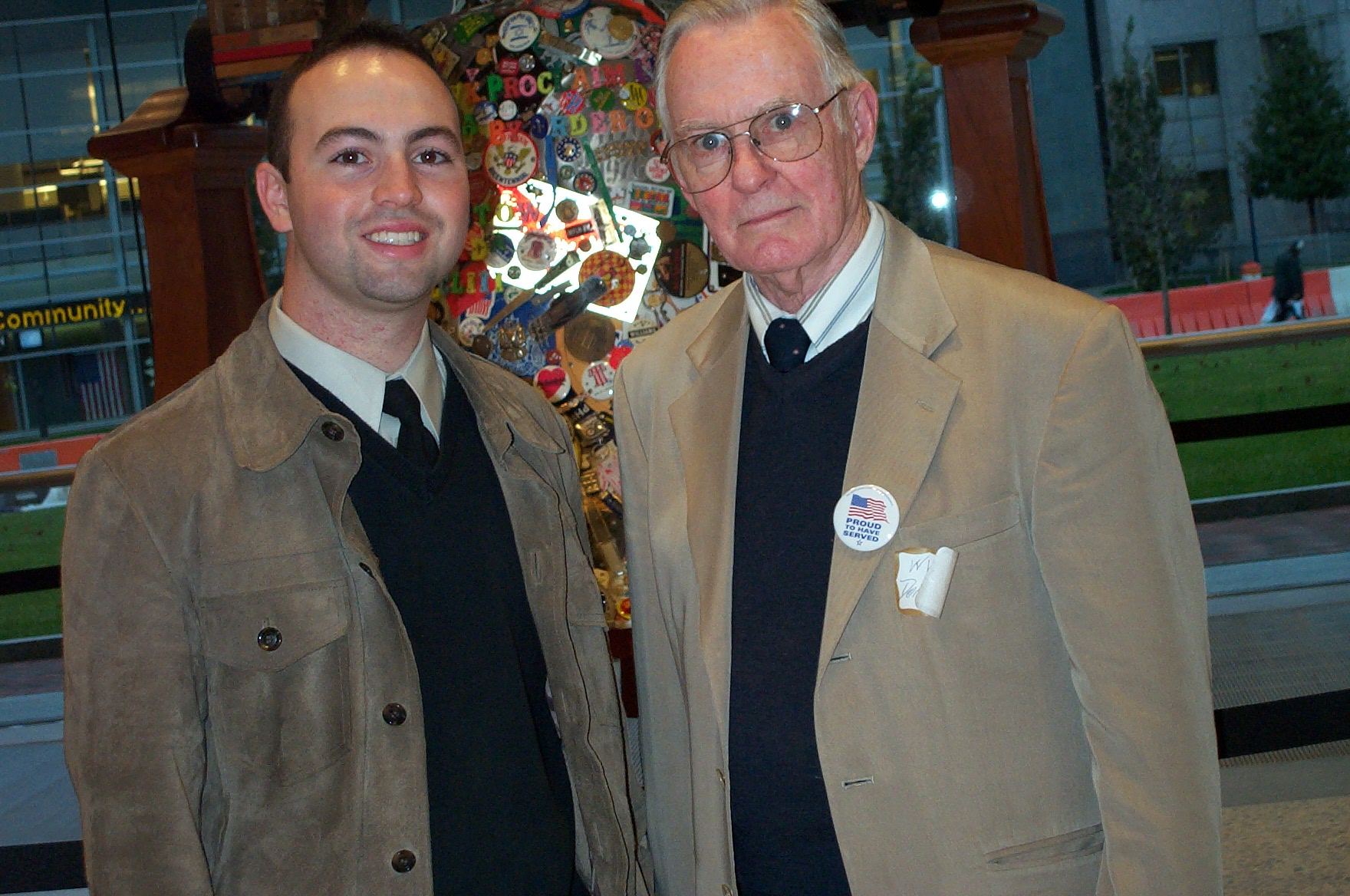 Brandon Traister and Donald Lee